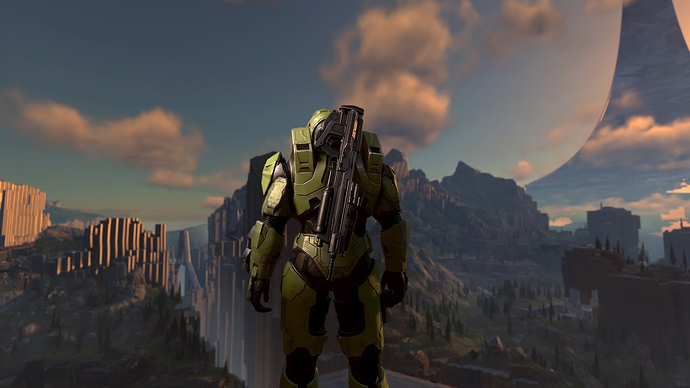 The most obvious aspect to discuss first is the game's graphics. This took by far the majority of criticism after the the gameplay demo and of course we don't know how long the game will be delayed for (everything rumoured from a month or so to a whole year) but I don't think it's wrong to expect it to be looking a lot better but the question is how much better are folks expecting/hoping for it to look? Will it re-emerge as a contender as one of the better looking next gen games or forever destined to look sorta "just okay"?
You would think stuff like Ray tracing and other post launch effects they mentioned would be implemented by the time the game resurfaces. This probably carries the biggest pressure for 343, if the game gets re revealed and it only looks marginally better than you fear the barrage of criticism will come their way again. I reckon they'll be an improvement but I don't think they'll get it close to the reveal trailer's visuals.
In terms of the game itself, I'm hoping it means 343 can launch Infinite with a full suite of gameplay modes and a good selection of maps (the former is something Halo 5 got criticised for)
Do folks here have anymore hopes or expectations for what comes from Infinite as a result of the delay? Maybe just simple polishing or something more extreme and dramatic a long the lines of the Xbox One version being dropped to even 343 going back on the whole open world aspect to a more linear campaign, etc.