Originally published at: THE KING OF FIGHTERS XV Crossplay Beta Test to be held from April 27 to the 30th - XboxEra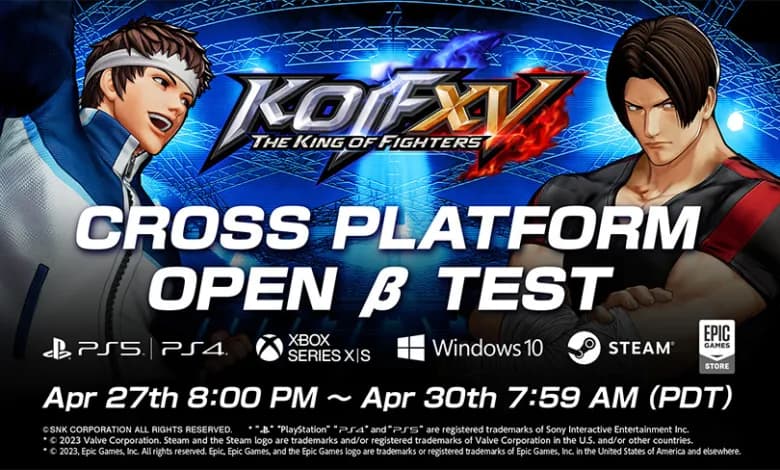 SNK CORPORATION will be running a crossplay beta for THE KING OF FIGHTERS XV from the 27th of April (2000 PDT) to the 30th (0759 PDT). The test will be running separate from the retail version of the game as a free download, allowing players of all platforms to join in and battle one another. Every available DLC character will be playable for a total of 54 characters during the beta period. Xbox Series players will be pitted again PlayStation, Windows 10, Epic Games, and Steam players during this period as well.
Have a gander at the press release below. This story will be updated with the link to the crossplay beta once it has been made available. You can visit the official website of KoF15 here. Don't know about some of the best fighting games on the planet? Have a gander at Jesse's positive review on KoF15 right over here, too.
---
THE KING OF FIGHTERS XV will hold a
Cross-Platform Open Beta Test from April 27th-30th.

SNK CORPORATION (Corporate HQ: Osaka City, Osaka, Japan; Company President & CEO: Kenji Matsubara) is proud to announce an Open Beta Test for cross-platform play with THE KING OF FIGHTERS XV (KOF XV), available on PlayStation®5, PlayStation®4, Xbox Series X|S, Windows 10, Steam, and the Epic Games Store. The test will run from Thursday, April 27th (8 PM PDT) through Sunday, April 30th (7:59 AM PDT).

Play as all 54 characters in the current roster!

Enjoy the Cross-Platform OBT even if you don't own the game yet! 

This test is aimed at improving the quality of cross-platform play, a feature that allows users on PlayStation®5, PlayStation®4, Xbox Series X|S, Windows 10, Steam, and the Epic Games Store to all play each other online. Every currently released member of the roster (base game and DLC) will be made available during the test, for a total of 54 playable characters. The test is also open to users who don't own a copy of the game yet. We look forward to seeing you in the arena!

INFORMATION

【Open Beta Test Details】

| | |
| --- | --- |
| Test Period | Thursday, April 27th (8 PM PDT) – Sunday, April 30th (7:59 AM PDT) |
| Platforms | PlayStation®5/PlayStation®4/Xbox Series X|S/Windows 10/Steam/Epic Games Store |
| How to Join | To join, simply download the KOF XV Open Beta version from your platform's store. The test will not be run on the retail version of the game. |
| Important | ・Please understand that the game may not always function properly or as intended during this test.・An Internet connection is required for this test.・Story Mode will not be available during this test.・The OBT version of the game will only be playable during the designated test period.・Save data from this test cannot be transferred to the retail version.・Test content is subject to change without notice. |

KoF15 Crossplay Press Release