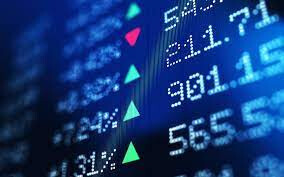 Important: If in doubt, please seek professional financial advice. Investments can go down as well up. Past performance is not indicative of future results.
In the last week, due to various factors, the stock prices of various Tech-companies have been kicked in the nuts. On Friday last week, the combo of the US Job Growth report (more employment then expected), and the emergence of the Omicron variant in California prompted a mass sell off of…almost everything. Especially Tech. This presents a potentially great opportunity for gamers to own part of a gaming-related company and make a return on that investment in years to come.
Disclaimer: I'm invested in both Microsoft and more recently, Nvidia. For now, I'm focusing on them but feel free to mention other gaming companies in this thread.
Microsoft: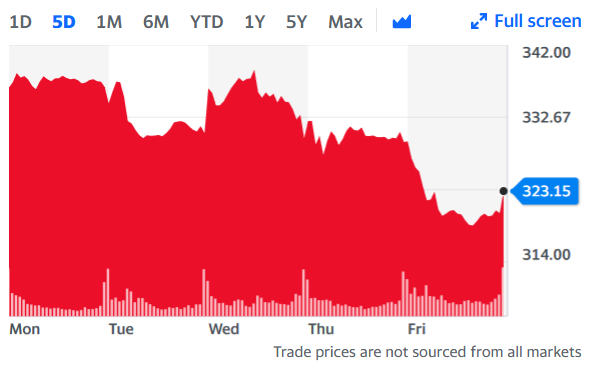 This was on course to return to $340 before this week. Expected price next year is $410. MS not only includes Gaming (hello Xbox!), but also includes Cloud Computing/ AI (Azure), Surface Hardware and Enterprise Software (Office 365), and a popular operating system you may of heard of (Windows 10/11), along with an app store to go with it.
MS are on a mission to bring gaming to the masses, regardless of what platform you're on. Xbox. PC. Mobile. 2021 has been the best year ever for Xbox and the year is ending strongly with the releases of FH5, Halo, and xCloud to current and legacy consoles.
Looking ahead, expect the 22 game studios in XGS to produce more great content, which in turn, will increase growth to Game Pass, and there's plenty of room for more growth - Game Pass is still awaiting its smart-TV debut, and there's also the Game Pass TV-streaming stick incoming at some point.
---
Nvidia
Gone are the days when Nvidia was just focused on making industry-leading GPUs loved by gamers. The parallel-processing capabilities of Nvidia's GPU and CPU hardware is now used for AI, and in turn, that means Nvidia hardware is used in data centers around the world (including Microsoft Azure).
Various industries using Nvidia solutions include self-driving vehicles, Healthcare, Smart-City planning, Supercomputing, Telecommunications, Cloud Computing and Data Centres, among others. The Nvidia Omniverse is already being used by thousands of creative professionals. For instance, the SFX for Lucasfilm's The Mandorian used the Nvidia Omniverse.
Back to gaming - yours truly had the chance to finally play X4: Foundations without needing the PC hardware to play it on – thanks to Nvidia's GeForce Now, a cloud subscription gaming system which simulates a gaming PC in the cloud. In this age of semi-conductor shortages, inflation, and the struggle for many to purchase expensive gaming-spec PCs and the GPUs for them, GeForce Now is a great alternative, with multiple price points for entry, starting from free for a 60 minute gaming session.
Nvidia gaming GPUs are currently best-in-class for real time ray-tracing and image reconstruction, don't expect that situation to change anytime soon.
The ARM deal being pursued by Nvidia is all but dead now, hence a drop in share price. More Omicron-related drops may follow. Expected share price down the road is $400 per share.