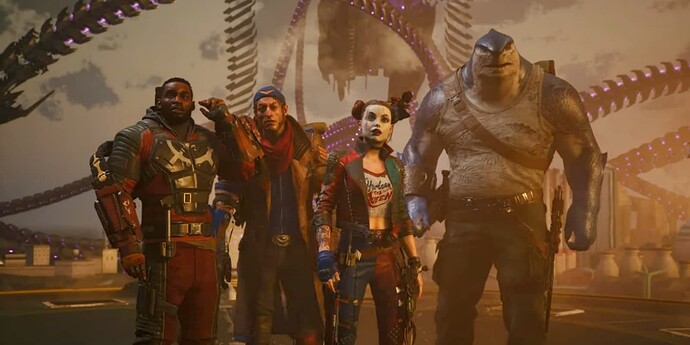 Originally published at: https://xboxera.com/2021/10/16/suicide-squad-kills-the-justice-league-trailer-hits-at-dc-fandome-showcases-a-corrupted-superman-flash-green-lantern-and-more/

A brand new trailer hit for Suicide Squad vs. the Justice League today at the DC Fandome event. It showcased Taskforce X being freed from prison by Amanda Waller (like always), and it consists of Harley Quinn, King Shark, Captain Boomerang, and Deadshot.
The original trailer showcased a corrupted Superman, but this one added in appearances by Wally West's Flash, Green Lantern, and a possibly not corrupted Wonder Woman as flashes were seen of her fighting Superman. The Batmobile and Penguin were also on hand with the Penguin using his Batman Arkham character model. The game is listed as a 2022 release for Xbox Series X|S, PS5, and PC.