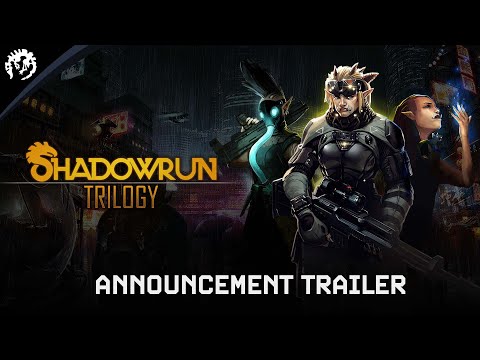 coming to "current and last-gen" per the description. not gonna lie, super excited about this. its a great series.
Do they have any enhancements? Or is it a port of the existing old titles as-is?
MS owns the IP. It better come to Xbox lol.
Glad it's in GP.
Great! Xbox Game Pass Day 1 is the biggest news here though hehe.
Although I have them on Steam already, I will play them again on Xbox. Hopefully this is a precursor to a new game sometime in the next few years.
Absolutely fantastic news.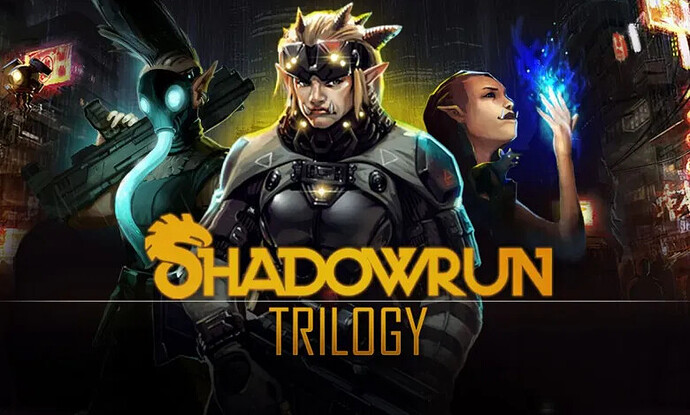 Originally published at:
https://xboxera.com/2022/04/20/shadowrun-trilogy-coming-to-xbox-consoles-on-june-21st-2022/
Paradox Interactive revealed the exciting news today that Shadowrun Trilogy is launching very soon. The collection of three critically acclaimed role-playing games in the iconic fantasy cyberpunk Shadowrun setting will launch on consoles on June 21, 2022. The Shadowrun Trilogy, a remastered release of the Shadowrun Returns RPGs originally released by Harebrained Schemes, has been updated for a console experience, with upscaled graphics, and improved performance, and controller-optimized gameplay. All three titles in the series will launch simultaneously for the Nintendo Switch, Xbox One, Xbox Series X|S, PlayStation 4, and PlayStation 5, and are available for pre-order on all platforms as of today*.
Originally funded via Kickstarter in just 28 hours, and the first Kickstarter-funded game to launch after raising over $1 million, Shadowrun Returns is a story-rich RPG with turn-based tactical combat set in the celebrated Shadowrun universe. Designed by Jordan Weisman, the creator of the original Shadowrun tabletop RPG, Shadowrun Returns was released to critical acclaim for PC and mobile platforms, with two sequels released shortly afterwards. The standalone sequels, Shadowrun: Dragonfall – Director's Cut and Shadowrun: Hong Kong – Extended Edition, join Shadowrun Returns as the Shadowrun Trilogy, coming to console platforms later this year.
For more information on the Shadowrun Trilogy or to pre-order for your platform of choice, please visit https://www.paradoxinteractive.com/games/shadowrun-trilogy/
* Pre-order is subject to regional availability.
YEEEEEEEEESSSSSSSSSSSSSSSSSSSS!!! clears throat… YEEEEEEEEESSSSSSSSSSSSSSSSSSSSSSSSSSSSSSSSSSSSSSSSS!!!
Yeah, finally. When it was announced on Switch, I knew it was coming someday. I'm happy it is coming so soon on all platforms.
I tried it a long time ago and was digging it. It's a really good "old-school" RPG. We need more of those ! We need more Shadowrun !!
Are the two expansions turn based like the base game? Thanks.
wait…all this time I ws wondering why people were hyping this then realised its an old set of PC games remasters…here I was thinking its remaster of that awful 360 online shooter.
This is great news and it shows the IP is still popular with MS, which means there is a great chance we'll see another Shadowrun game someday.
What I really want is an open world, third person, shooter, RPG set in the Shadowrun universe.
If you take third person like The Witcher, put it in an open world game like Elder Scrolls, with shooting like in Fallout, with the cyberpunk world feel of Cyberpunk 2077, but in the Shadowrun universe, I'd truly be excited to play that game.
With Bethesda busy, InXile busy, Obsidian busy, Playground busy, I wouldn't have a problem if MS got CDPR to do that instead instead of Cyberpunk 2078 or get Larian to do it, because I know in the past the team at Larian wanted to make a game like Bethesda, so buy Larian, then help them grow so they can make a Shadowrun game.
If I love Disco Elysium, will I love these games?
This is awesome! I bought them on Steam but mentally struggle to play video games on my PC so never really gave them a chance. Shadowrun has a unique twist on the Cyperpunk world and has remained one of the most under-utilized IPs in gaming…IMO. I'm a fan of isometric turn-based combat so hope this one stacks up in that regard. Hope it's also a sign of things to come for the IP.
Im super excited for those who havent played it. Though I am a tad suprised its not a play anywhere title. Since there isnt a pc version to put on gamepass