This game has been on my radar for a while, looking forward to trying the demo next week!
this will also be one of the games we get a demo for next week.
Wooo! Was very interested to try this, looks wonderful.
The composer Japanese Breakfast about the OST for this game. She held an AMA on indiehead few days ago.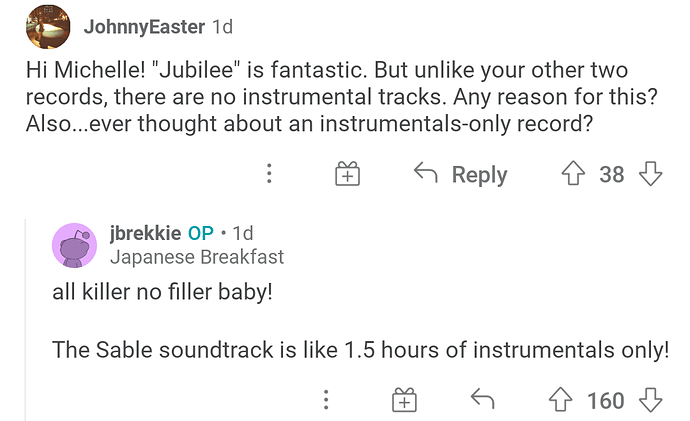 And for everyone who missed her performance at the Summer Game Fest.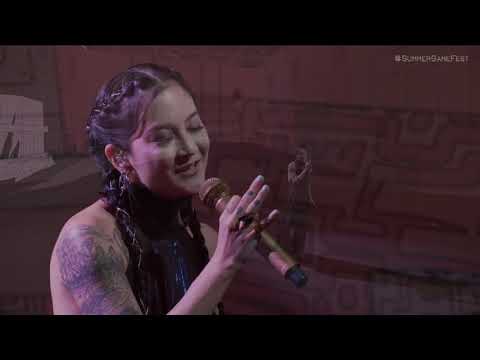 Good, I was waiting for this game since 2018, like Tunic.
Personally I am really looking forward to playing this.
Anyone else playing this week? I'm incredibly impressed with this game! Despite some serious performance problems… But the game itself is amazing.
Yep, that's what I said in an other thread. I love the atmosphere, soundtrack and simple exploration gameplay. It reminds me of Shadow of the Colossus without the colossus and actual quests to do, stuff to explore and simple puzzles. It's a really chill game, perfect for short sessions, so that's a plus for me right now.
I started the game, have not gotten very far but I really like it so far.
I enjoyed it. Put 10.5 hours in and there is still lots to discover.
Anyone know of a good non spoiler beginners guide/video?
Finished the game with 1000/1000 last night after playing for just under 20 hours. Pretty much my front runner for game of the year at this point. I fell hard for it, love the art style so much, I'm constantly taking screenshots.
There's still a lot to discover/collect but I'll probably wait at this point for some patches to dive back in.
there's so many goddamn games this year that are GOTY tier lmao it's kinda ridiculous.
I back you up on this one.
Sable is my favorite experience since Prey 2017 and before him, Ori and the Blind Forest. One of my all time favourite, absolutely stellar art direction, world design and atmosphere.
Hope the game will soon receive a french translation and fix all the technical issues. Besides this, it's basically my GOTY and even if I will love Halo Infinite for sure, I don't think it will top my love for Sable.
I got a 400mb patch for Sable. It's a bit better but not by much. Stuterring is still there when turning the camera or just riding the hover bike.
Got 335,07mb exactly on my side. Don't know what it is for.
oof, will wait more then. lol
So this didn't help much?
Is it normal that when it's night in this game that it's extremely bright?