Originally published at: Psychological Puzzler 'Roman Sands RE:Build' Comes to Xbox Consoles Winter 2023 - XboxEra

Developer Arbitraty Metric and publisher Serenity Forge have announced that their visual novel 'Roman Sands RE:Build' filled to the brim with horror, gacha, psychological, puzzles and more is coming to Xbox consoles this winter. Players will find themselves washed up on the shores of a luxury retreat in the middle of an ecological disaster, where they'll find themselves searching for exist lest they're swallowed by the Sun. Multiple genres cross three acts into one overarching narrative in this mindboggling experience of madness.
Have a gander at the release trailer, screenshots, and press release below for more information on Roman Sands: RE:Build.
---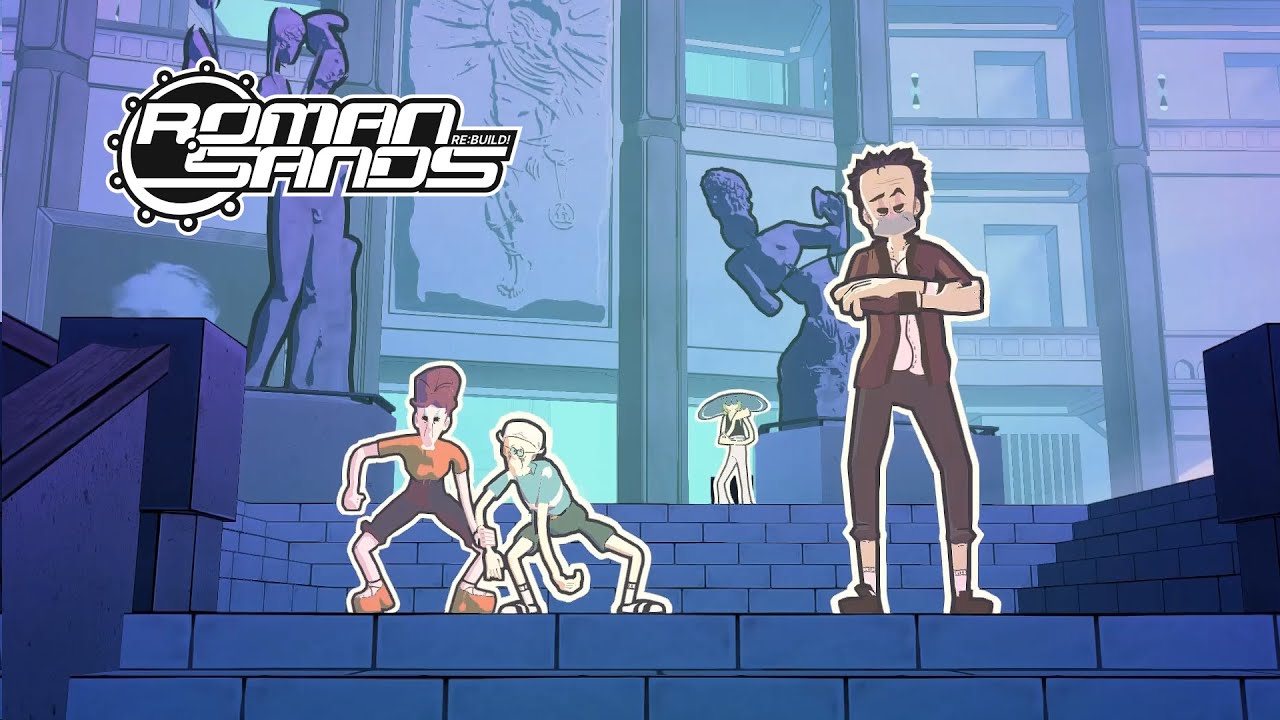 Genre-bending, Psychological Journey Roman Sands RE:Build Brings Apocalyptic, Liminal, Deeply Human Narrative to Xbox and Nintendo Switch Consoles This Winter, PC Version Launching this Summer

Twitch streamer STPeach lends her voice-acting talents to the title Boulder, Colo. (July 11, 2023) — Serenity Forge (Doki Doki Literature Club Plus!) and Arbitrary Metric (Paratopic) today revealed that your stay at our luxury Resort is coming up, as Roman Sands RE:Build will hit PC via Steam later this summer. The PC release window was revealed alongside the news that the mind-bending, genre-defying adventure will be releasing on Xbox consoles in Winter 2023 alongside the previously announced Nintendo Switch launch:

https://store.steampowered.com/app/2231460/Roman_Sands_REBuild

Today's trailer revealed a new look at the Resort, its guests and the rewarding tasks DO NOT EXIT that you'll be DO NOT EXIT completing – there's nothing better than leaving guests with a smile. Today's trailer also revealed the news that variety streamer STPeach will be lending her voice acting talents to the title in her first-ever video game role.

Navigate a rigid hierarchy set to an apocalyptic backdrop and find connection and meaning in the midst of an ecological disaster as players are thrown into two distinct games across a variety of genres encompassing three acts of one overarching narrative. Following their distinct style of transgressive games, Arbitrary Metric's Roman Sands RE:Build weaves a deep narrative, pitting the human against the desolation of modernity. Offering a sensory tapestry, the game forces troubling questions and has players peel back reality and the nature of Being. A unique, mind-boggling experience joining elements of adventure, visual novel, gacha, horror, simulation and puzzle games, players will need to master multiple genres and realities if they hope to solve the mysteries of Roman Sands RE:Build.

Stay in the loop on all things Serenity Forge by visiting the team's website and Twitter page.

Roman Sands RE:Build Press Release