I'm typically not a fan of FromSoftware games but I'd genuinely be interested in this. Would be great if this is real.
I would be intrigued love most sc-fi settings
What the hell is happening? Lol
We came from "Sony Japan is developing Silent Hill" and "Sony is partnering with FromSoftware" to Bloober Team and Microsoft.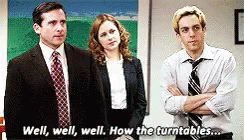 Please let this be true, please let this be true!!! But to be honest I have never gotten into From's games, hope this one is a bit different if this real.
Not a fan of From games tbh, but I'm a sure a lot of people will be excited for this.
I hope it is possible. By the way, it's funny, I have seen that Sony fans love fromsoft games but very few times I have seen xbox fans interested, in fact very few times I have seen here in the forum that someone ask fromsoft on the subject of acquisitions. I hope an association can be made, it would be nice to have an exclusive fromsoft.
While I do enjoy FromSoft games, both DS3(and Sekiro) are impossible for me to play because the frame pacing gives me a headache within minutes of starting the game(video in Sekiros case, as a saw Xbox gameplay on YouTube) . I just hope the Turn 10 rumor is true and they can help solve that problem with the frame pacing, so that I can at least try the game if it turns out to be real.
Xbox with Microsoft's full backing is an unstoppable machine.
Just like some have demonized Bethesda, we shall see people shit on From all of a sudden…
Typical of the hypocrites
I wonder if they will add guns like Remnant.
Remnant is probably the best non from software souls game I've played. Really fun co-op experience and the guns helped give the game it's own identity.
this is based on that reddit rumor, lol I wouldn't take it too seriously. But it would be insane if sit somehow does happen.
People seem to think Fromsoft is a historically default playstation developer. Not entirely. They made multiple xbox exclusives before they hit it off with Demon's Souls. So I wouldn't count out the possibility, but it's still super unlikely that I wouldn't take this rumor seriously.
The idea that T10 is helping is interesting for many reasons. But what if…T10 was making the game and FS was producing it?
I look back at games like Ryse, Sunset Overdrive, and others that won't get any next gen custom patches because the original developers have moved on. These sorts of partnerships seem to carry some risk of that, but it can be nullified if a Microsoft Game Studio was behind the development and the game was produced (ie. Art, gameplay direction, etc) by FromSoft, who know how to design popular games.
Of course, for this to happen, T10 would need to go on a hiring spree… Something that @Daniel brings up with that find (good find btw!).
Anyways, just thinking out of the box and I could be way off.