For me it will forever be Bungie. Having Destiny content exclusive is going to be a pain once again.
This is where I'm at too. Just get this done so we can move on to interesting stuff.
I find ABK interesting though.
Yes, my statement is very obviously a personal opinion.
Yes, I think it closes either by the end of this year, or February next year.
I'm then really excited to see what happens with the studios and some of the dormant IPs. the Possibilities.
ALOOOOOOOT of games are gonna be added to GamePass. The value of GamePass will be amazing.
If they can maintain the Day 1 releases, whilst bringing in the acquisitions that can bring both new and existing IP, then it will be a very exciting time.
Yea , feel Phil was likely looking at more appealing closer targets to fill the portfolio last year but ABK being available is that chance you take with what they offer and what their back catalogue looks like.
What happens of I had purchased, say, $20,000 of ABK stock when it was below $70? Do my shares automatically get sold for $95/share once the deal closes?
Asking for a friend
Yes.
If you bought $20k @70 per share you would have ~285 shares.
You will see a return of around $7000 (285x95=~27k)
You go from…

To…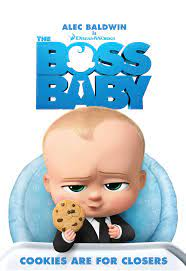 I'm guessing that is normal? I'm not smart but $20K for just a $7K return?
Average interest rates of $20K in bank savings would be under $100 for an entire year and most likely closer to $20.
Playing the stock market with $20K and getting better than average returns of 7% would net you only $1.4K.
Any talks about the Infinity Ward "tarkov style rpg" f2p COD? I wonder if it counts towards the games Sony has as part of its contract when it comes to exclusive content/marketing? Would be nice to make the first "exclusive" Xbox COD even sooner!
I won't be surprised if this game is included too beside COD 2023/24, Zombie and Warzone 2. Sony is very very lucky all the time when it comes to the games. And that's why I see all the reasons to make mainline COD exclusive - Playstation will have a lot of COD games (Warzone 1, Warzone 2, MW2022, Zombie F2P, Tarkov F2P) anyway.
Also the game is F2P so the main question when it will be available via cloud like Fortnite. If Xbox Puck launches with the support of Fortnite, Overwatch 2, various COD games it can be a huge hit.
Didn't even think about this, but having Warzone 2, Overwatch 2 as well as cod tarkov f2p in the cloud is quite a big deal, especially considering they'll be the only cloud service with those games.
It will be interesting to see the stats that will reported in the future regarding cloud Fortnite.
One day for Microsoft's fiscal year report…are we expecting them to say something about the deal?