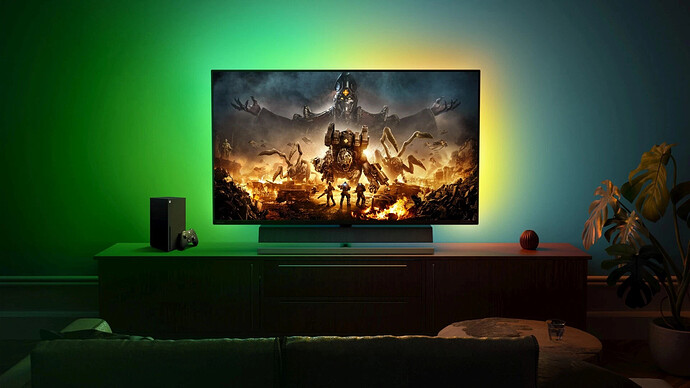 At Xbox, we've long believed providing choice to our players is a critical part of the gaming experience. Whether it's controllers, headsets or storage, products available in the Designed for Xbox program enhance the user experience on Xbox.
Few devices in gaming are as important as your display, and we know with a new console generation comes unparalleled fidelity in your gaming experiences. With the amazing visual capabilities of Xbox Series X|S and new display features to consider like HDR, 4K at 120Hz, and Variable Refresh Rate (VRR), we want to help Xbox fans find the ideal monitor for your preferred gaming experience. While the options available may seem endless and at times or even downright confusing, the Designed for Xbox team has got your back.
Today, for the first time, we're announcing gaming monitors from our licensed partners will join the Designed for Xbox program! We worked closely with leading display manufacturers including Philips, ASUS, and Acer over the last two years to prepare these products to take full advantage of Xbox Series X|S and HDMI 2.1. Whether you are looking to purchase a new monitor for gaming on PC or Xbox Series X|S, our new Designed for Xbox monitors will be available this Summer.
Announcing Gaming Features for Xbox
Soon, players will see the new "Gaming Features for Xbox" badge appear on select monitors on the market, so you can be confident your new display can support the full speed, performance, and technology of Xbox Series X|S. For more on the features and technology powering Xbox Series X|S, check out our glossary here.
From Variable Refresh Rate (VRR) to HDR, these monitors will harness the power of cutting-edge HDMI 2.1 technology to deliver an immersive, high fidelity experience unlike anything seen before.