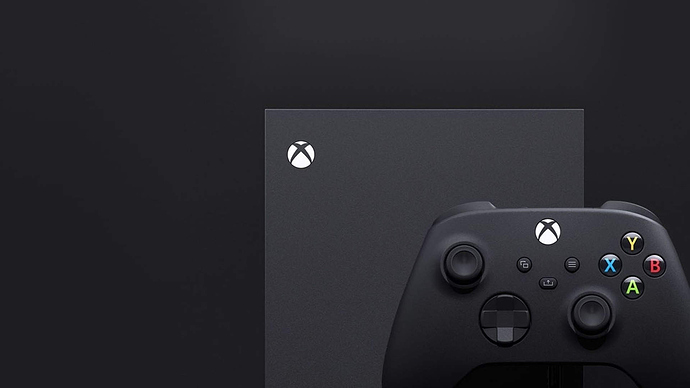 Ok - there is a lot of stuff on the internet elsewhere about this and I don't want this to become a concern thread - there is enough of that elsewhere. But I am at the point where I simply do not understand how Xbox are trying to launch the Series X - or perhaps why?
If we look at circumstances clearly Covid is hampering things and we all know why there now isn't a major (or any) first party launch title. Its easy to criticise that but reality is the die was set in 2016/17 when Xbox's future wasn't even sure.
So moving on - Halo Infinite is delayed but seemingly that delay didn't come out of the blue (or shouldn't have). So since then (and arguably before) there has been a huge huge vacuum around the Series X where information about it, games running on it and indeed anything about its launch (beyond confirming it is launching) is non existent. Now that is understandable up till their big July event but even then it was a list of stuff coming - nothing really about a console launching and what you can do on that console day one. It is bizarre after such a confident start at TGA to be sitting here now having not seen any title running on the console, not knowing the launch line up and really having absolutely no information about the product itself.
It is clear that Sony are somewhat in the same boat BUT they have at least had an event focussed on the PS5 experiences in terms of games that are coming and shown in theory those games on the actual hardware. Its underwhelming compared to normal launches - sure - and we must keep it in mind.
BUT Xbox - they are promoting gamepass and doing that well and creating value. But in probably 2 months time they have a big, powerful and almost certainly expensive box launching - yet even I as someone following this closely has no idea what games I'll be playing on it at launch (as in SX versions) and how they'll look and what improvements there will be. No tangible videos to watch and drool over in anticipation. Sony have had that since June. And now doubled down on it at ONL yesterday.
I simply do not understand what Xbox are trying to do - its hard but I can't shake a feeling they've already given up on dedicated hardware entirely and almost abandoned their launch and are just going for a soft launch of the SX into the market without any promotion or event or anything to say -hey the world's most powerful console is here. Its almost like they've decided gamepass and services is it now - perhaps the situation dictates this. But their communication has gone from outstanding and receiving praise all round (remember when Sony were seen as the ones without any PR or comms earlier this year?) to being virtually non existent. Any product launch irrespective of whether you are using hardware as a means to subs and services - requires some promotion and something to whet the appetites of people buying it. Especially a console that is likely to be pushing £500 or more. This even for the real Xbox core like myself needs something, anything to get us hyped. I was more excited for the Xbox One launch because I'd played games on the Xbox One at events - I'd played BF4, COD Ghosts, Ryse, DR3, FM5 and of course seen plenty of footage of these launch titles on youtube. I knew what I was getting. Right now - I have no idea if what will turn up is a £500 Backwards Compatibility box…which surely would be rivalling the WIiU for a 'non event' of a launch. I want to understand what they are doing or thinking - even if they just said 'look Covid has hurt we're doing our best here's what we've got'. Just anything where they stop pretending they aren't launching a major piece of hardware in less than 10 weeks time…(probably).