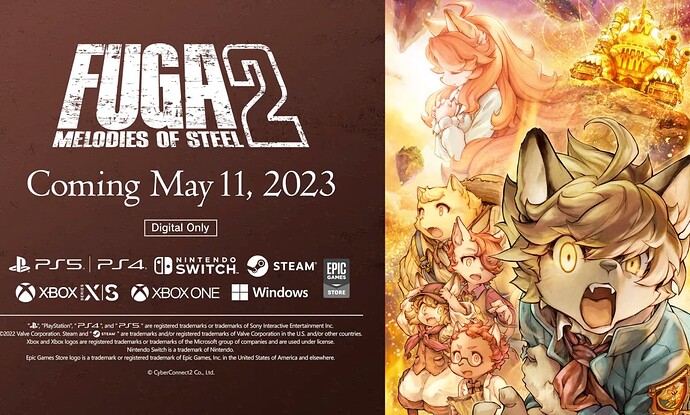 Originally published at: Fuga: Melodies of Steel 2 Makes its Way to PC and Xbox Consoles this May; Game Pass Launch - XboxEra

CyberConnect2 announced that its sequel to turn-based RPG, Fuga: Melodies of Steel 2, will be released on the 11th of May 2023. It will launch into Xbox Game Pass as well, right next to the first game which is also currently on the service. Fuga has players leading a group of children on a quest to save their friends who are being held captive by their giant tank, Taranis.
More information can be found below in the official English trailer as well as the game's Twitter and official website.