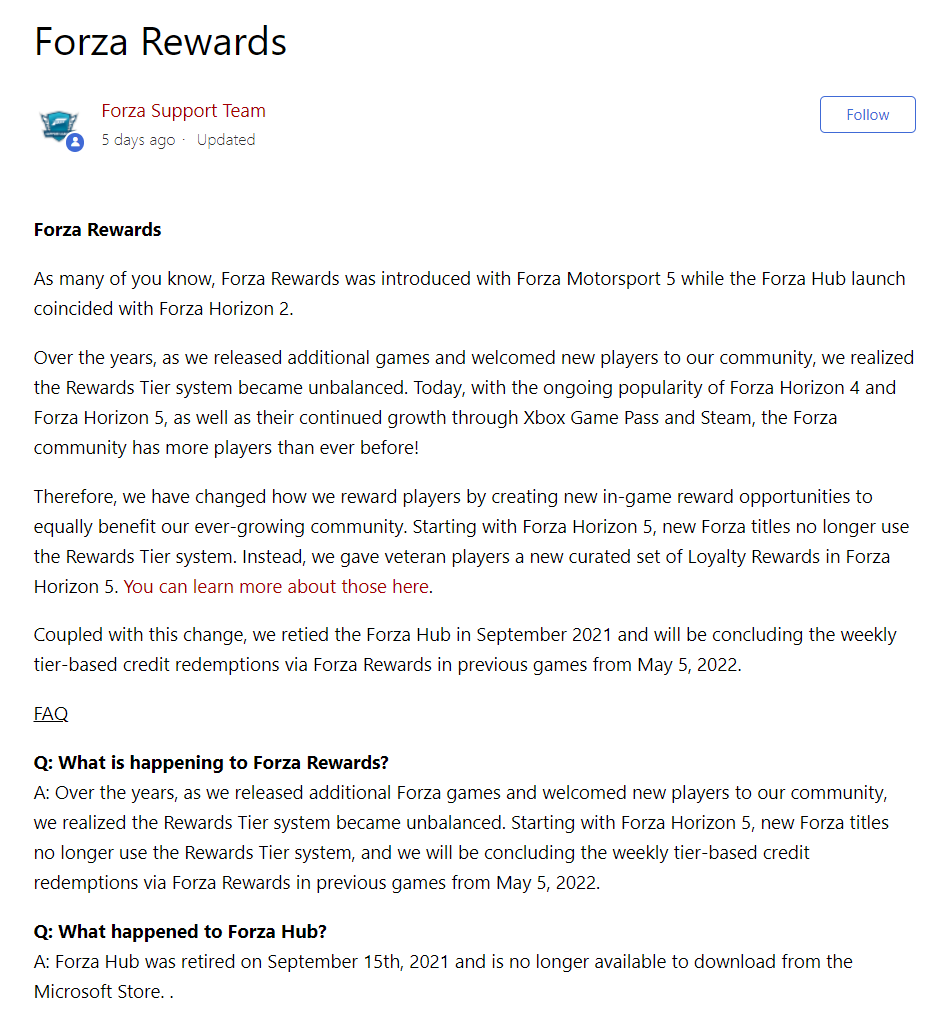 sad day for the five of us still claiming these rewards weekly:
As many of you know, Forza Rewards was introduced with Forza Motorsport 5 while the Forza Hub launch coincided with Forza Horizon 2.

Over the years, as we released additional games and welcomed new players to our community, we realized the Rewards Tier system became unbalanced. Today, with the ongoing popularity of Forza Horizon 4 and Forza Horizon 5, as well as their continued growth through Xbox Game Pass and Steam, the Forza community has more players than ever before!

Therefore, we have changed how we reward players by creating new in-game reward opportunities to equally benefit our ever-growing community. Starting with Forza Horizon 5, new Forza titles no longer use the Rewards Tier system. Instead, we gave veteran players a new curated set of Loyalty Rewards in Forza Horizon 5.

Coupled with this change, we retied the Forza Hub in September 2021 and will be concluding the weekly tier-based credit redemptions via Forza Rewards in previous games from May 5, 2022.
an FAQ and more details here: https://support.forzamotorsport.net/hc/en-us/articles/4405566679315-Forza-Rewards
also info on the new Forza Horizon 5 rewards system can be found here: https://support.forzamotorsport.net/hc/en-us/articles/4409472503827-Forza-Horizon-5-Loyalty-Rewards