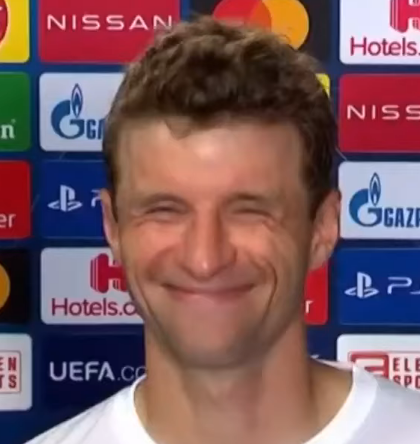 You 8-2 see it
Never expected Muller to make.a comeback like this. Written him off ~2 years ago.
What a match.
Unbelievable! My friends and buddies who are Bayern München fans will make sure to mention this whenever we talk about football, I can vividly imagine the conversations… Time to go dark for at least ten years or so!

Kidding aside, impressive victory and display of skill, even I as a fan of Borussia Dortmund have to admit that.
Been there…
You know… As a Chelsea supporter, I'm glad it was only 3x0 and 4-1 lol
The new 7-1. German teams are fucking ruthless, most would have stopped after 4 or so but they don't give a fuck lmao.
As much as I hate to say this, but this is something I envy Bayern München for. They are always hungry for more and they don't care if their opponents end up with a collective PTSD after the match. That's one of the main reasons they dominate German soccer for nearly a decade now, since Borussia Dortmund managed to win back to back championships.
Brazilona was honestly a sight to behold
Worth watching until the end (with sound).