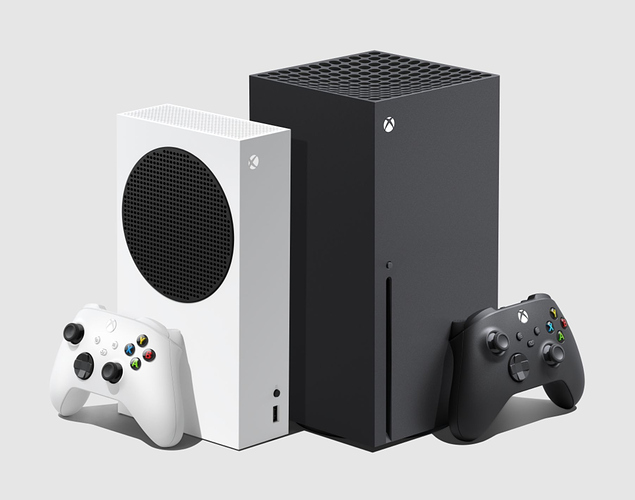 But Microsoft, which is launching its next-generation consoles in Japan on Tuesday, the same day it does so in the rest of the world, sees an opportunity in the country's market. Microsoft didn't start selling the Xbox One in Japan until almost a year after the U.S., which contributed to its disappointing sales in the Asian country.
The challenge facing Microsoft is steep. The Xbox One accounted for just 0.1% of console sales in Japan this year through Nov. 1, compared with 10.1% for the PlayStation 4 and 89.8% for Nintendo's Switch, according to Famitsu.
Microsoft is betting its Xbox Series S, the smallest Xbox ever, will help turn the tide. Previous consoles were criticized as being too large for Japanese living rooms, Ace's Yasuda said.
The U.S. company has been stepping up discussions with Japan-based game developers about releasing titles on the Xbox, said Sarah Bond, who oversees relations with game creators across the Microsoft gaming ecosystem.
Koei Tecmo Games Co. is one of those firms. Hisashi Koinuma, president of the Japanese publisher, said he's willing to consider releasing more games for the Xbox if the U.S. company shows continued interest in Japan.
On top of that, there's evidence Microsoft is seeking to make acquisitions in the country, though it hasn't yet landed a deal with a big name there. Several Japan-based game developers, from small to big, said it had approached them about buying their businesses. They asked not to be identified as the talks were private, and declined to give details on how the discussions went.
When asked about potential purchases of Japanese companies, Jeremy Hinton, head of Xbox operations in Asia, said Microsoft is always open to discussions with creators that are a good fit. He said acquisitions are a possibility but there are no announcements to share at this time.
"Japan has long been an isolated part of the Xbox world, but it appears Microsoft is changing that landscape," Katsuhiko Hayashi, representative of Famitsu Group, said of Microsoft's efforts to target the country.
The focus isn't just on selling consoles. Hinton said the company is also banking on winning subscribers to the Game Pass Ultimate service, which includes the xCloud game-streaming offering. This service, which can be used for other devices as well as the Xbox, offers more than 100 all-you-can-play games for a fixed monthly fee and will seek to entice the country's growing cohort of mobile gamers.
While Japan has fallen behind China and the U.S. in the size of its video-game market, Microsoft said Japan is still biggest when measured by per-capita spending.
But questions remain about whether the U.S. company will be able to penetrate it given its lack of success in the past, according to game-industry consultant Toto.
"Microsoft will continue to have a hard time in Japan, and I don't see any reason why the next Xbox should do better in Japan than the previous models," he said. "All signs point that for the next years, Nintendo will stay king in Japan, and I really don't understand why Microsoft is still so obsessed with Japan."
Whether he's right – or whether the U.S. company can prise open the door to a market that has long eluded it – remains to be seen.
"Microsoft won't be able to take Sony's position as No. 2 in Japan anytime soon, but at least it has started to make changes," Ace's Yasuda said. "A big tide always starts with a small change."